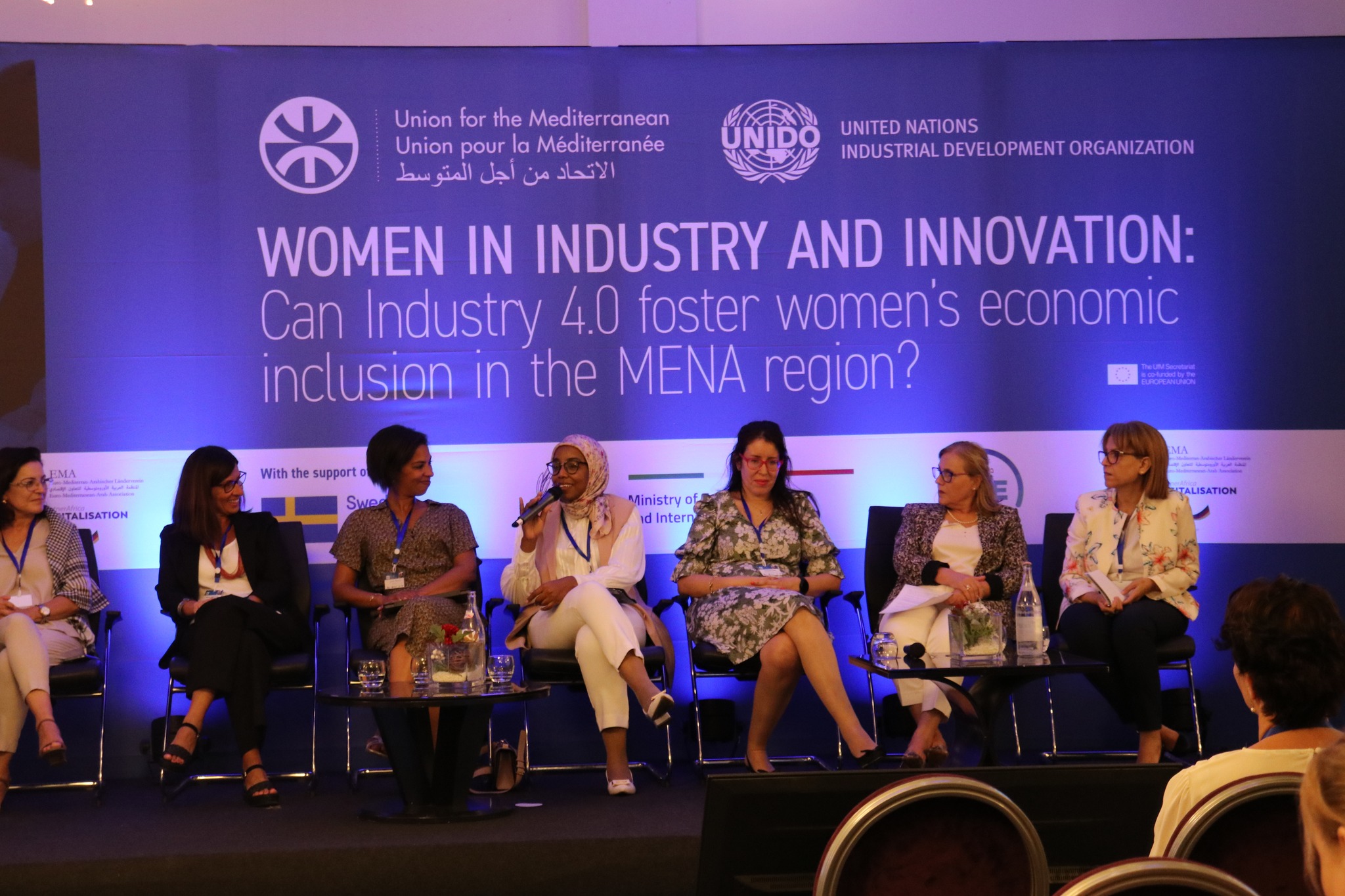 BUSINESSMED played an active role in this year's Women Business Forum, which was jointly organized by the Union for the Mediterranean (UfM) and the United Nations Industrial Development Organization (UNIDO). This two-day event facilitated networking opportunities and B2B sessions, thanks to the support of the Business Country Desk Platform, a creation of BusinessMed dedicated to fostering connections and collaborations.
The forum addressed the crucial position of women entrepreneurs in the MENA region amidst the ongoing industrial and digital transformations. It delved into the effects of Industry 4.0 on women working in manufacturing and associated sectors. Simultaneously, it devised strategies to enhance women's economic empowerment and cultivate their leadership capabilities in the era of Industry 4.0.
Furthermore, the forum explored models and best practices for enabling women to assume leadership roles in pioneering fields such as AI, Energy, Circular Economy, ICT, and Digitalization. Diverse high-level attendees from the Tunisian government, international donors, and the EU Delegation to Tunisia participated, alongside regional and national stakeholders, as well as female entrepreneurs from across the MENA region.
BUSINESSMED's representative showcased the initiatives developed by the organization to assist women entrepreneurs and equip them with essential tools, such as the Business Country Desk (BCD), to elevate their businesses.
The event featured two round tables where women entrepreneurs, executives, advocates, international decision-makers, and sector experts engaged in insightful discussions. These discussions centered on critical digital skills and innovative approaches to promote inclusive and sustainable development. They also addressed the challenges and opportunities encountered by women entrepreneurs in the digital age.