Sector(s)
Green technology
Waste management
Blue economy
Environmental monitoring
Green Finance
Marine Engineering
Maritime
Urban ecology
Energy and water supply; sewerage; waste management and remediation activities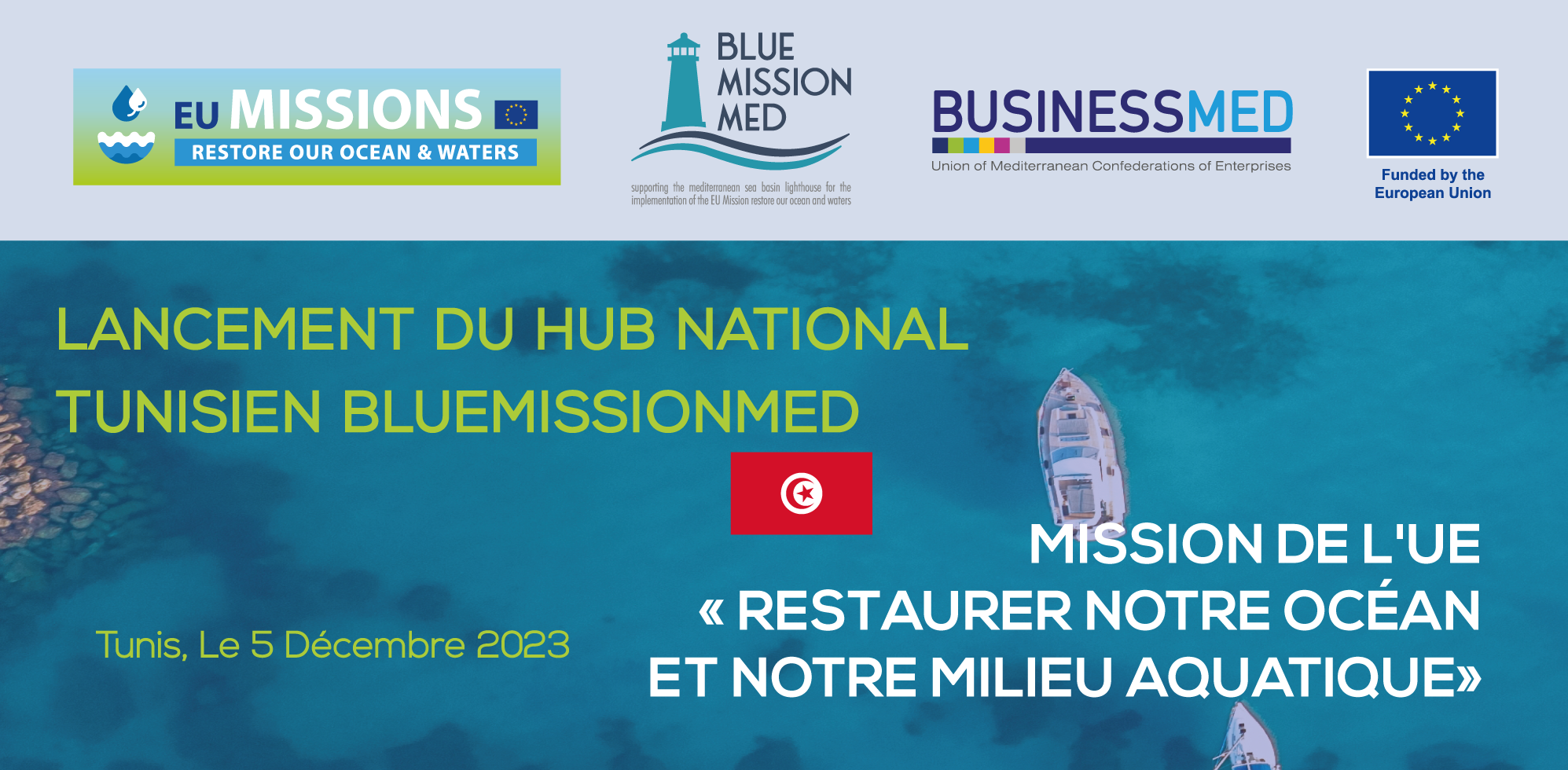 Context:
The Mediterranean is facing continuous marine pollution due to urban, tourist, and industrial pressures along the Tunisian coastline. This pollution, whether chemical, biological, or plastic, poses a threat to human health, ecosystems, and the region's economies.
Plastic pollution is of particular concern, with over half a million tons of plastic being dumped into Mediterranean waters each year. The BlueMed initiative has made marine pollution a top research priority for Mediterranean countries. Furthermore, the European Commission has launched a mission to restore ocean health by 2030 as part of the European Green Deal.
The Event:
In this context, the BlueMissionMed project aims to reduce Mediterranean pollution by 30 to 50% by 2030 through the development of innovative technological, social, business, and governance solutions. It includes the establishment of a national Hub with an interactive digital platform that brings together all stakeholders in the MED region. This platform promotes policy coherence, sustainable socio-economic development, an attractive innovation ecosystem, and society's commitment to combat marine pollution.