Sectors
Green technology
Blue economy
Creative industries
Type of the event
Face-to-face event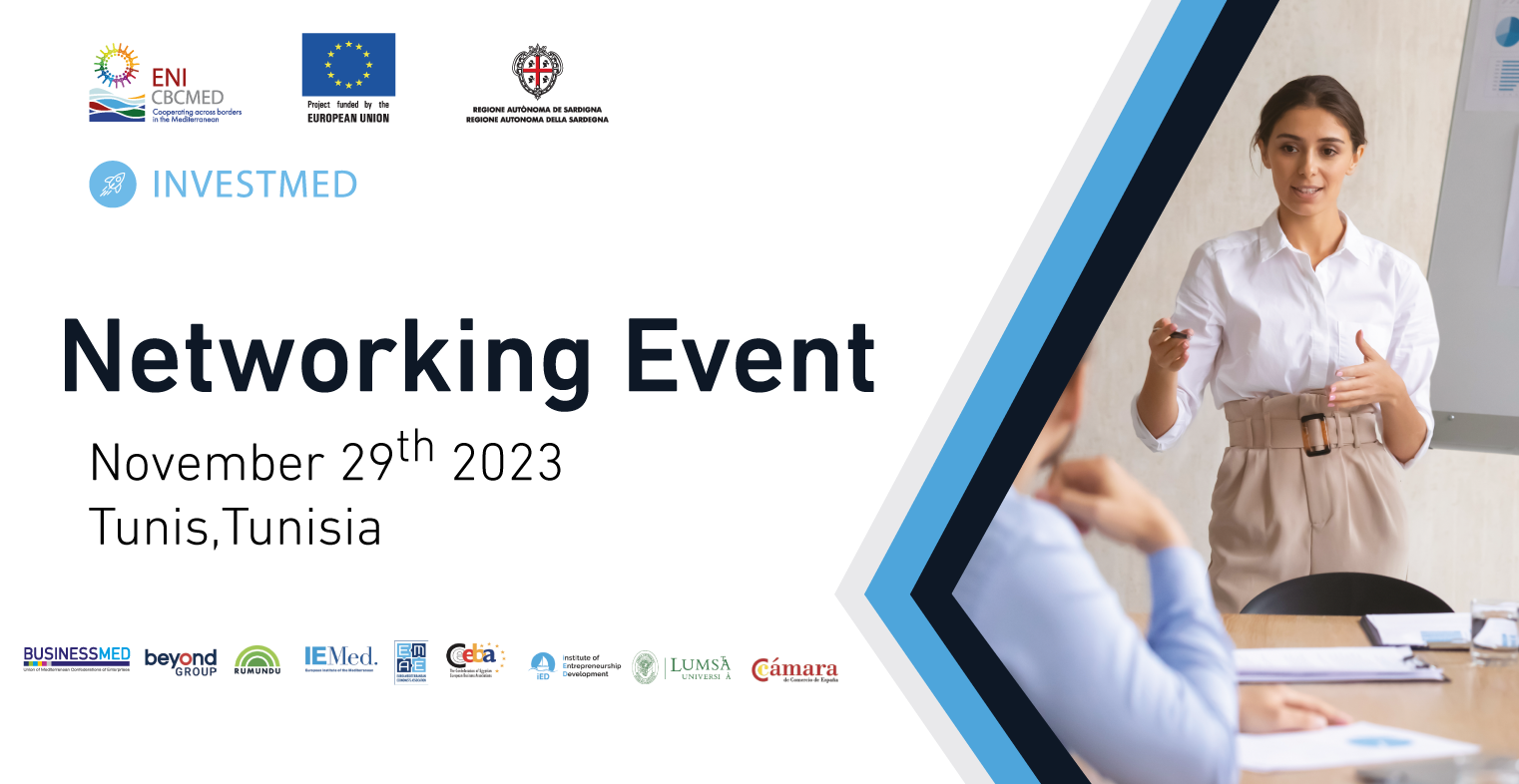 General context:
On the one hand, Mediterranean MSMEs face important challenges in terms of competitiveness, sustainability, internationalization and capacity to innovate which call for new solutions to ensure their growth and continued existence. On the other hand, greening the economy and enhancing natural assets can provide both economic and environmental benefits in the Mediterranean region. On this basis, the INVESTMED project aims at addressing both economic and environmental challenges, supporting new, sustainable business opportunities for young people and women in three countries: Egypt, Lebanon and Tunisia.
INVESTMED is set to positively impact both MSMEs, which staff will be trained and coached to become more competitive, and public authorities, which capacities to facilitate access and protect Intellectual Property Rights (IPR) to MSMEs will be reinforced.
About the event:
This Matching Event aims to foster networking among Mediterranean MSMEs in the Blue Economy, Green Economy, and Creative & Cultural Industries. The event's primary objective is to encourage participants to exchange innovative ideas, discover new opportunities, expand their networks, and promote growth within the Mediterranean region.